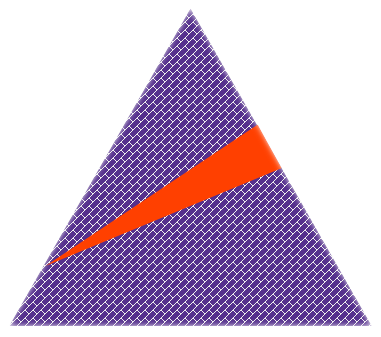 Privacy is paramount. There is NO Search facility allowing others to find you in the system.
There are five Demo ID's available so that you can evaluate this Web App. Anonymously.
To be able to Publish your Web Page you must Signup, using your Email Address as your ID.
To be able to Publish your Web Page you must Signup, using your Email Address as your ID.
To be a Web Page Viewer you must be invited by the Web Page Creator. You must then confirm their request. You can Decline their request.
A Web Page viewer does NOT have to register as a Creator.
A Web Page viewer can Delete themselves from the Web Page Creators Email Address Book held within Private Bulletin.
You can have up to 3 active Web pages at a time.
Each Web Page can have up to 30 Windows. Each Window can have and up to 100 Photos and the odd Video, a Video, or a PPT Slide Show Presentation.
A Window can also contain a Hyperlink, which can point to another Website or to a Document, which will be Uploaded when the Hyperlink is created. There is a maximum of 6 Hyperlinks that can be defined.
You can have a selection of music playing behind the Photo Slide Show presentation.
All photos are automatically resized for the Web.
A Cropping function is provided.
When Published, your selected Contacts are sent and Email advising them of the Web Page ID and its Password.
The Published Web Page only shows your Nickname, not your name.
Your Web Page, once published, can be updated at any time. As you update it, your recipients of that Web Page will be alerted to the update via an Email.
You can send the Hyperlink of your Web Page to your Family or Friends via your own Email Client. That way your Family or Friends do NOT have to
be in your Private Bulletin Address Book. However for this to work you must send the Web Page to at least one Friend or Family member in your PrivateBulletin Address Book.
The Web Page has a life of 90 Days whether it is Published, or remains in Draft mode.
A Warning Email is sent out to the Creator after 80 days. At that point the life can be extended.
Creator remains registered for 440 days after last published page has expired or deleted.
Viewers Comments are only seen by the Creator.
Creator can Delete their own Web Pages, or mark them Offline and Online at anytime.
The Creator can Delete themselves from the System at anytime and all their data will be deleted including their Address Book.
You can Republish a Web Page to advise new Viewers of its existence, and give them access.
The Web Page is made secure via a Password.
You have your own Email Address Book. The Email addresses can be entered one at a time or Uploaded from a .csv file. The Address Book is encrypted.
At Step 2 you can Crop or Resize a Photo, and the result is stored in your Downloads Folder.
You can Backup the Web Page and Restore at a later date. (Not fully functional yet)
An Offline viewer is provided, which uses the downloaded zip backup file. (Not fully functional)
This can be used to produce your own Free Private Bulletin.